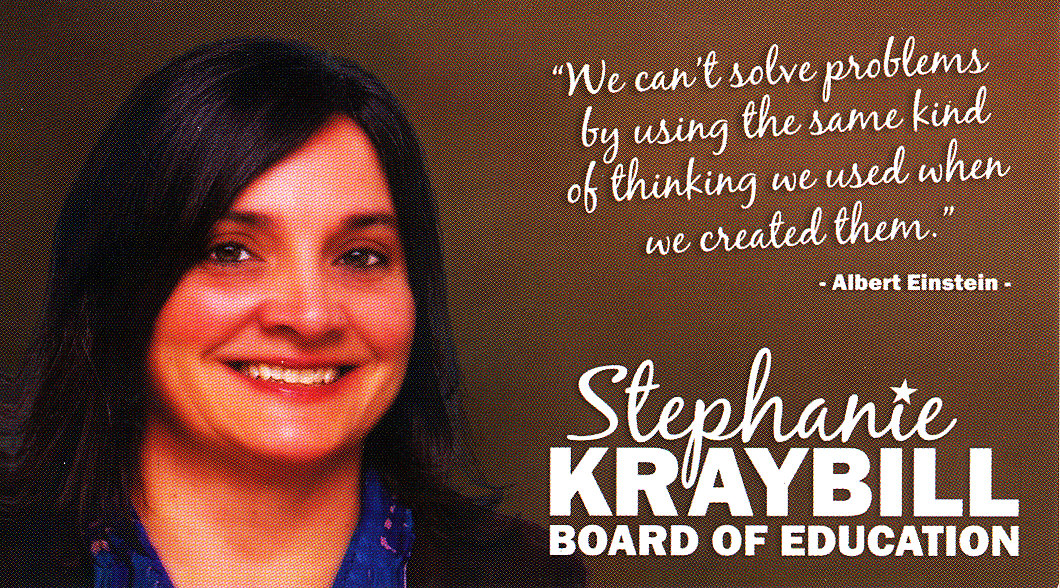 Stephanie is committed to ensuring that criteria, systems, and resources are in place and being used efficiently, effectively, and equitably because every child deserves a high-quality education regardless of race, gender, income, or neighborhood. Every teacher deserves a safe and professional environment in which to deliver high-quality instruction.
Donate to the Campaign
Stephanie and the Committee to Elect Stephanie Kraybill appreciate all donations for promoting her campaign for the New Hanover County Board of Education. Click on the Donate button to donate online with a credit card or debit card through PayPal. Please help Stephanie spread her message and donate today!
If you would like to donate to Stephanie's campaign using a check, click Contact on the menu and she will send you instructions.
Upcoming Events
Check out these upcoming events
Previous Events
Aug
24
INTERVIEW on the Big Talker 106.7 FM. 9:05am
Aug
25
CANDIDATE FORUM on Zoom, sponsored by the NHC NAACP. 6:00pm - 8:00pm.
Sep
15
CANDIDATE FORUM on Zoom, sponsored by The League of Women Voters of Lower Cape Fear, the YWCA, and the NC Coastal Federation. 7:00pm - 8:00pm.
Sep
22
CANDIDATE FORUM on Zoom, sponsored by the Wilmington Chamber of Commerce, Building a Strong Economy (BASE), Wilmington-Cape Fear Home Builders Association, and Cape Fear REALTORS. 8:00am - 9:15am. Link is coming soon.
Sep
26
Northchase Community Candidate Meet-n-Greet BBQ. 2:00pm - 5:00pm
Oct
3
Candidate Meet and Greet at the NHC GOP Headquarters, 2808 Market St. 11:00am - 3:00pm. Grab a hotdog or burger and learn more about us. Sponsored by SERMA (Southeast Republican Men's Association) and the Young Republicans.
Oct
3
CANDIDATE FORUM on Zoom, sponsored by Tar Heel Teachers. 3:00pm - 4:30pm.
Oct
15
Absentee One-Stop EARLY VOTING BEGINS! Vote early so you don't miss your opportunity to be heard!
Oct
31
Absentee One-Stop EARLY VOTING ENDS
Nov
3
ELECTION DAY!